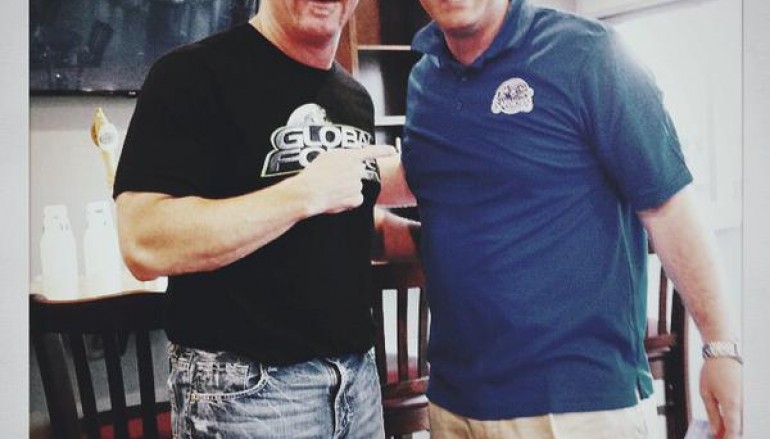 WK9 101: The Factions of NJPW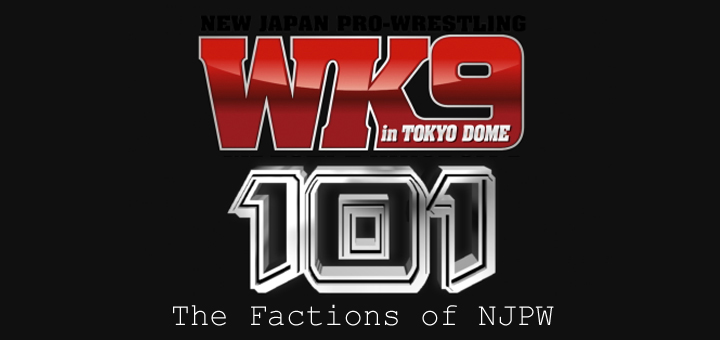 By Steve Te Tai
The factions fans follow in American professional wrestling tend to follow a time-honored formula. They usually are a stable of heels, probably under a manager. They terrorize the fans' heroes, interview as a group, attack gang style in and out of the ring, routinely interfere in matches, and collect championships by any means necessary.
In New Japan Pro Wrestling, factions exist, but not in the same way. If anything they are more like MMA fight gyms like Xtreme Couture, Greg Jackson's MMA, Gracie Jiu-Jitsu, etc. — a group of like-minded talents fighting individually, but still on the same "team." Whether they are riding high or in a long slump, factions tend to stick around for years. And while many of the groups in NJPW are "villainous," it is not a requirement, and even those that are don't cause disqualifications or interfere in matches.
Factions will always be an important element to Japanese wrestling, from the UWFI faction that took on New Japan in the 1990s (which inspired the NWO), to the Three Musketeers, Seikigun, RISE, BLACK and Legend groups, to the stables of today's New Japan.
Suzukigun
In 2011, Kojima had his "Kojima Army," until No. 2 Minoru Suzuki lead a mutiny against Kojima and formed his "army," Suzukigun.
Suzukigun has been one of the more prominent factions in NJPW behind the unique and charismatic Suzuki, and the dominant tag team known as the "Killer Elite Squad" of Lance Archer and Davey Boy Smith Jr. Other members include Shelton Benjamin, Taka Michinoku, Taichi, Iizuka and El Desperado. At WK9, Suzuki will face Pride MMA legend Sakuraba in one of the most anticipated matchups of the night.
Great Bash Heel

"Great Bash Heel" doesn't sound quite as menacing in English as it does in Japanese, so most refer to them as "GBH" for "Grievous Bodily Harm." Tenzan, the longtime pupil of Masa Chono, finally broke free in 2006 and formed GBH, which was the dominant faction in New Japan for almost four years behind tag team Makabe & Yano, "Machine Gun" Karl Anderson, Giant Bernard, Low Ki, Gedo & Jado, and others.
GBH was decimated in 2009 when Yano turned on longtime partner Makabe, and most of the other members formed "Chaos." After laying low for years, a new, streamlined GBH of Makabe and Honma will be representing the strong legacy of their group at WK9 when Makabe challenges Tomohiro Ishii of …
Chaos

This is the epitome of the Japanese faction — a very large group that aren't seen together often but whose members are prominent main eventers. While their formation was rather dubious in 2009, they haven't had to rely on any sorts of tactics in recent years because of the elite success of their leader and current IWGP Intercontinental champion Nakamura, and one half of the WK9 main event in Okada. Also in this group, the top flight tag team "Forever Hooligans" of Rocky Romero & Alex Koslov, constant talkers Gedo & Jado, plus Tomohiro Ishii, Yano, and Yoshihashi.
All of these factions are important and have their role in New Japan, but we all know there's only one group you really wanted to talk about right?
The Bullet Club

Remember how even the heels of Japan adhere to the general codes of sportsmanship, how Japanese fans don't boo for any reason, and how factions don't interfere in matches? Well, throw all of that out the window because the Bullet Club is here.
The Bullet Club is an American-style faction that has become the most dominant and hated group in Japan. They are the "gaijin" outsiders, taking over from the inside and reshaping the best wrestling company in the world, with complete disregard for the customs and traditions of New Japan. From their in-ring tactics to their constant cursing and drinking during interviews, they're giving New Japan fits having to edit their shows not to offend their audience or sponsors.
While these #GoodBrothers claim to have no official leader, the original visionary is "Machine Gun" Karl Anderson. This gifted talker found his true calling with the Bullet Club. And that is the one consistent theme with Doc Gallows, AJ Styles, Bad Luck Fale, Tama Tonga, the Young Bucks, Takahashi and Kenny Omega. Every single member of the group reinvented himself upon joining, and every one of them thrived as a result. And now the additions of Jeff Jarrett and Scott D'Amore add even more intrigue. Their long-term role with the BC is not yet known, but Double J bringing his trademark guitar smash out of retirement on Tanahashi's head certainly sent a message.
And ironically the things that made them the most disruptive and despised group in Japan are making them a phenomenon all over the world. By Western standards of wrestling, these "Bone Soldiers" are the coolest group in the business. They have a killer logo, hot-selling gear, awesome theme music and a ring entrance to behold. What began as mock imitation of their '90s heroes in the NWO and DX evolved into a tribute to those old groups and now has become their thing. But with their growing library of new catchphrases and nicknames, their use of "war paint" and creative ring entrances, they are constantly evolving and pushing the envelope of entertainment.
Anyone who has attended a wrestling event anywhere in 2014 has seen Bullet Club T-shirts in the stands. It's an epidemic. The underground popularity is spreading to the young fans of NJPW, who are starting to identify with the rebellious Bullet Club more than ever.
The Bullet Club will be fully represented at WK9, in front of the largest worldwide audience in NJPW history, completely live and uncensored.
Advertisement