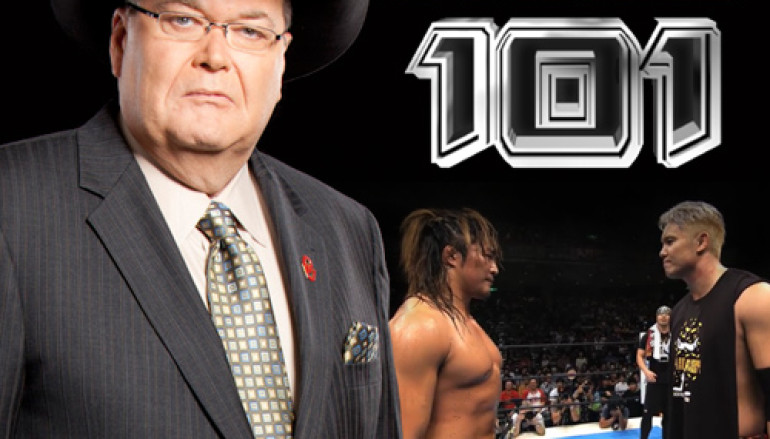 #WK9 101 – 9 Reasons To Watch Wrestle Kingdom 9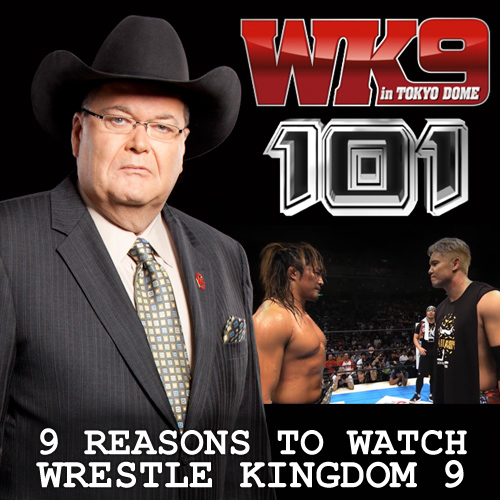 Here are the top nine reasons why the first wrestling PPV of 2015, Wrestle Kingdom 9, will be the best PPV of 2015. We'll count down from 9 to 1.
9. The Crowd. First off, it will be sizable. Secondly, for those who have never watched a Japanese wrestling show, the fan reactions will be unlike anything you've seen. It can be confusing at times, yet will enhance the match in ways you never thought possible. You will witness deafening cheers, fans literally crying, and minutes of absolute silence all in the same match.  Be ready.
8. Innovation. What do Bret Hart's "Sharpshooter," CM Punk's "GTS," Daniel Bryan's "Yes Lock" and dozens of the other most popular finishers in America have in common? They were all invented by Japanese wrestlers in Japan. At WK9 you will see at least three moves you've never seen before and within months you will start to see those same moves in America.
7. The Ring Entrances.  There are non-football fans who watch the Super Bowl just for the commercials. In Japan, there are non-wrestling fans who watch "Wrestle Kingdom" just for the ring entrances. You will see things you've never seen before nor will see anywhere else.
6. Matt Striker. Let's be honest: The videos the guy has done in advance of WK9 breaking down each match have been very impressive. He sure seems to know the product, and he should mesh well with the play-by-play guy since they've worked together before elsewhere.
5. The Show Stealer Match. This is the biggest show of the year, and with the added element of the GFW PPV being broadcast worldwide, and Jim Ross at ringside, all of the wrestlers will be looking to put on the best match of the night. Early money is on Nakamura vs. Ibushi or Styles vs. Naito.
4. The Wrestlers. The current NJPW roster is like the '96 Bulls or the '27 Yankees. They are a unit that is firing on all cylinders right now. There isn't a roster of wrestlers anywhere in the world that can put on a better show than this current group, and they know it. They are on the home stretch right now, and WK9 is their "World Championship" game.
3. The Bullet Club. You've seen the videos, logos and T-shirts, and heard the hype, and now you get to see them live. They are the hottest faction in any wrestling promotion on earth. One member to watch in particular is AJ Styles. Just as Sting and Undertaker reinvented themselves over the years to kick their careers into another stratosphere, so has Styles. Wait until you see him now, a wrestler who truly found himself after leaving TNA and is performing at a level above everybody this year.
2. Jim Ross. GFW signed the most valuable free agent in wrestling with Jim Ross. Good Ol' JR is the only talent who literally adds value and credibility to the entire promotion and all of its talent just by being there.  For the fans, JR is the guy who every wrestling fan since the 1980s grew up with, and we love him because he simply made wrestling better.  On Jan. 4, we get the chance to show our appreciation and gratitude for everything he brought to Mid-South, NWA, WCW and WWE.
1. The main event: Tanahashi vs. Okada. Their game is at such a high level right now, and they understand the magnitude of this event and will attempt to exceed even the highest of expectations. This is the 1989 Ric Flair-Ricky Steamboat series for the 21st century. Don't be scared off by the fact they are Japanese. Think of all the best hard-hitting and dramatic wrestling matches you've ever seen, and that's what you'll get here.  It's Flair-Steamboat, Undertaker-Shawn Michaels, Austin-Rock. They will deliver and will win you over with a match you'll never forget.
Advertisement