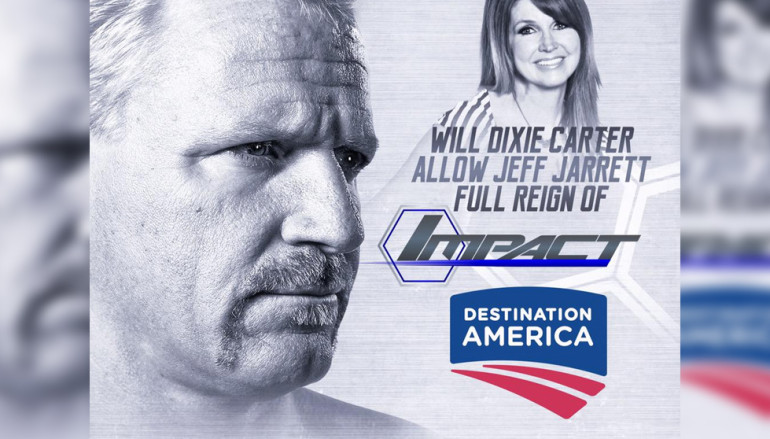 Will Dixie Carter hand over full reign of IMPACT to GFW founder Jeff Jarrett?
Tonight on Impact…four men are gunning to compete for PJ Black's King of the Mountain championship. Tonight it's Bobby Roode vs. Ken Anderson vs. Bobby Lashley vs. James Storm. Tune in tonight to see who advances to face PJ Black!
Plus, we'll find out if Dixie Carter will hand over full reign of IMPACT Wrestling to Jeff Jarrett!
IMPACT is on TONIGHT at 9pm E/P only on Destination America!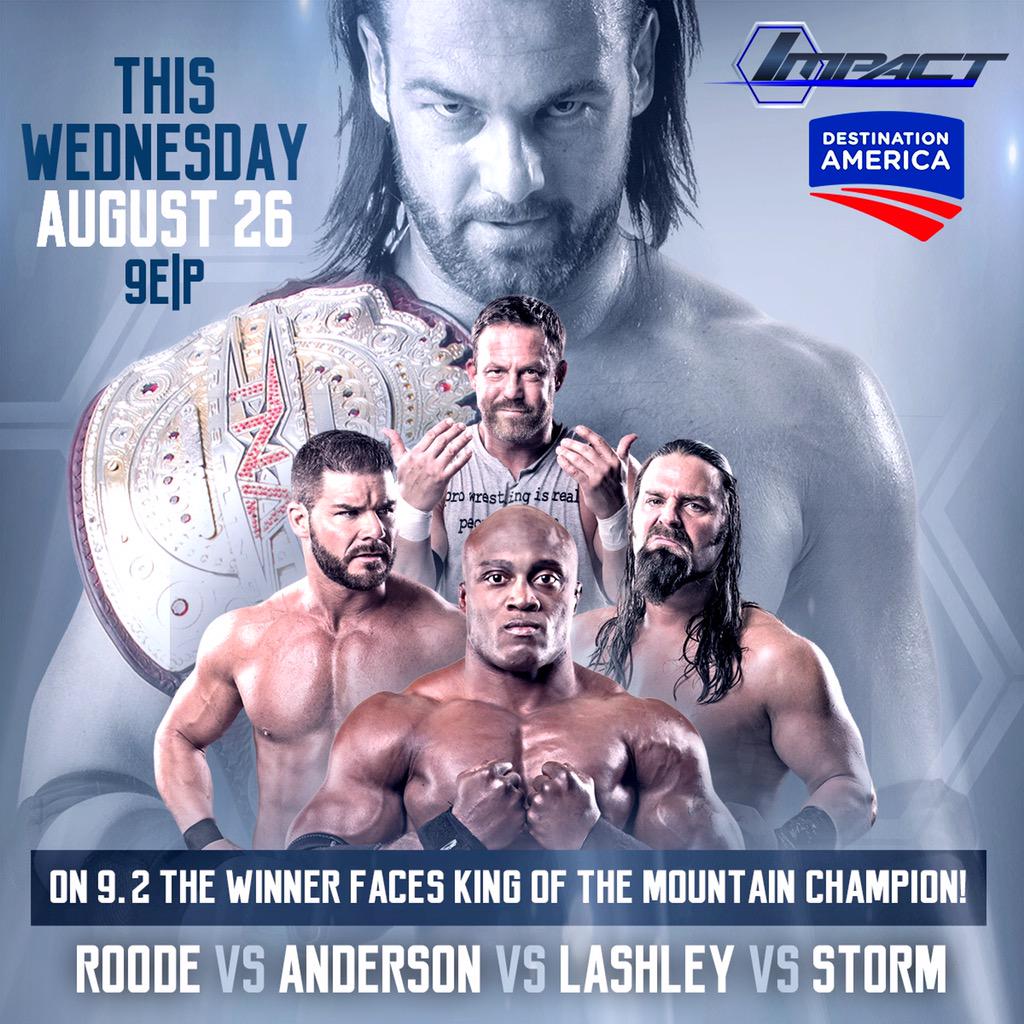 Advertisement