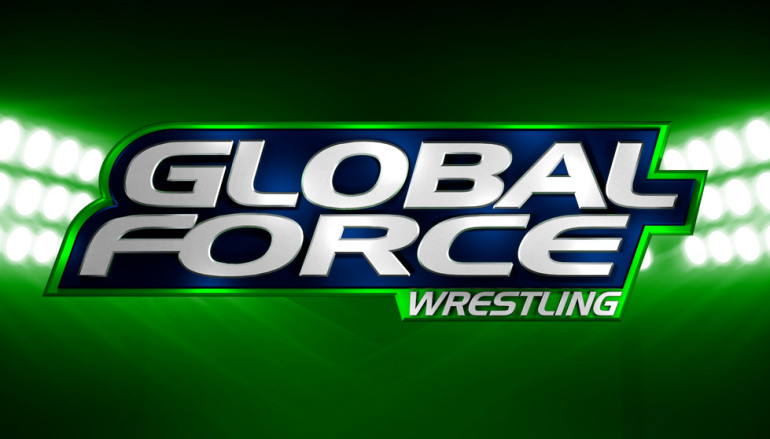 What does GFW mean to professional wrestling?
As the days pass and the first Global Force Wrestling television tapings in Las Vegas inch closer, speculation abounds heavier now than ever before as to what GFW's place is in the grand scheme of professional wrestling. Who is going to be involved? What is going to make this company stand out? Just what is Jeff Jarrett envisioning moving forward?
While many of these questions don't have one specific easy answer, rather a myriad of layers that will play out over time in the very near future, all one needs to do is be around the staff, talent roster and live events, and it's apparent that vision is beginning to take shape.
GFW MEANS VARIETY – We all know the world is getting smaller by the day. and cultural and stylistic differences are becoming more accessible than ever before. So, too, is this reflected in pro wrestling. It's an exciting time to be a wrestling fan, as there has never been more diversity so readily available. If you enjoy the Japanese style the most, you know where to look. Ditto that with the Lucha Libre style, the fast-paced new-age independent style, and the mainstream American style. There is a flavor for everyone, but thus far it usually has meant a trip to five or six different places to satiate your entire wrestling palate. GFW is providing something for everyone all under one roof. You can see in the Las Vegas card at least one star or match representing every style listed above, and a few more as well. A lot is written on the internet about certain "restrictions" or "rules" of a given organization, and the structure they adhere to. It's clear with GFW that its "style" will be a melting pot, and that certainly appears to be the way of the future. Why sample one ice cream flavor when you can have all 30?
GFW MEANS OPPORTUNITY – Anyone familiar with not only wrestling but any sporting or entertainment occupation should be well aware of the long odds for success, the sacrifice, the hardship, the pain one must endure just to hang on to a faint hope of the dream. Even if one does find success, he can find himself at the whim of "the machine," accentuated or discarded seemingly at random, through no reason other than a little bad luck and unfortunate timing. Global Force Wrestling, through its television tapings and especially its #GrandSlamTour has given, or will give, literally dozens of young talents from around the country an opportunity to test themselves at a higher level. Only the cream of the crop will last, but the playing field is level, and the opportunity is there for the taking! Who wants it the most?
GFW MEANS PASSION – Being around the locker rooms recently in Erie and Cleveland, it's evident absolutely nobody is in GFW to "collect a paycheck." No one sees this as "just a job.: These men and women have lived and breathed pro wrestling for years, in some cases more than a decade. Some of them have seen the lights of the billion-dollar corporate conglomerates and realized it just wasn't for them. Some have been starving artists with so much to offer but without the proper canvas to paint their picture. It's impossible to watch Sonjay Dutt perform better now than ever before and not see and feel the passion exuding from him. There is no way you can look at a Chris Mordetzky or PJ Black and not see how they have reinvented themselves not only to prove to their previous employer what could have been but also show the fans who and what they truly are. How can you watch a Johnny Gargano or Andrew Everett, the future of our industry, and not see a heart and commitment that has carried them through early years of bottom-of-the-barrel paydays and agonizingly long road trips to become the commodities they are today? Everyone, from top to bottom, not only wants to be here but wants to be the best.
GFW MEANS REALITY – It has been said that "everybody has a story." That sentiment holds true in pro wrestling. It's a group of very unlike-minded individuals all chasing the same destination but each on a completely different road, with their own sets of detours, roadblocks and wrong turns. So often, these journeys and stories get stifled in favor of a pre-ordained mantra, a set image and personality designed to resonate with the general populous. Sometimes it works, oftentimes it doesn't. But society has been enthralled in reality for more than a decade. From the reality programming permeating seemingly every television station to the rise of MMA, people now more than ever want something they can believe. The true stories in Global Force Wrestling, from how a personal tragedy gave Thea Trinidad strength to continue to chase her dream and connect with a lost loved one, to the rock star lifestyle of The Bullet Club, is far more compelling than anything one can manufacture in a boardroom.
GFW MEANS ACHIEVING THE IMPROBABLE – As compelling as the individual stories of everyone involved are, equally enthralling is the story of the company as a whole. This isn't just a journey of individual men and women looking to defy the odds and excel, but an entire company looking to do what is nearly unprecedented. Think about this. In the storied history of pro wrestling, only ONE individual has ever taken a wrestling company completely from scratch and turned it into a global entity. That man? Jeff Jarrett. You can run through the power-player last names of our industry, past and present. McMahon. Crockett. Turner. Bischoff. Heyman. All of them have daunting resumes. None of them has done what Jeff Jarrett has. Now, Jarrett, who turned the impossible into the improbable and succeeded where no one else could, is doing it again. There will always be critics. There will always be skeptics. But it is easier to try than to prove it can't be done.
GFW MEANS NOT INSULTING YOUR INTELLIGENCE – Listen, we all love pro wrestling. If not, how the heck did you wind up reading this? But, there are some inherent risks and sacrifices that come with being wrestling fans. How many times have you watched a show and seen something just cringe-worthy? A new character who is dead on arrival. An overly homogenized presentation. An interview that flies off the rails. A segment directed towards children that you have to awkwardly explain to your girlfriend why you're watching. Forced buzzwords and marketing shoehorned into conversation in the most unnatural ways possible. How about that predictable format? Global Force Wrestling knows its audience and isn't ashamed to admit it. While GFW will continue to grow and evolve, it won't lose sight of what it is … a wrestling show! Pro wrestling for pro wrestling fans … what a concept!
GFW MEANS CUTTING EDGE & CONTEMPORARY – From the slick packages that are constantly being turned out on the official GFW YouTube page that have opened the door to learn so much more about the company and its stars, to the youth and exuberance of the roster, to the modern way of thinking in its business model, Global Force Wrestling seems to understand not just what needs to happen to succeed but what needs to happen to succeed "today." Many imaginary lines and unwritten rules that are long since passe seem to be falling by the wayside. The focus is off politics and limits and is directly onto the talent where it should be. A great example came just a few days ago, with the announcement of GFW's four major championships. Already a sense of importance, pride and status comes with each, and while the GFW Global & Tag Team Titles will be hotly contested, the other two championships are equally intriguing. The GFW Women's Championship … it feels great to be able to write "women's championship." It's not about branding them as some sort of all-inclusive term that stunts their individuality. It's about presenting the best female athletes, period. No gimmickry needed. The NEX*GEN title intrigues as well. GFW isn't trying to compartmentalize talent by weight class or ring style – countless athletes have proven in recent years that concept is passe – but rather give the next crop of rising talent the chance to stand out and be noticed. The NEX*GEN title won't be overlooked or meaninglessly passed around, it will be a symbol of an athlete on the cusp of ultimate glory … the one to watch in the months and years ahead. As GFW continues to grow, the next generation will grow with it.
GFW MEANS FUN – Through it all, this is what matters most when it comes to presenting these events to wrestling fans. It can sometimes be all too easy to be overly critical or negative, especially toward something you feel strongly about. But it's important to remember that just because you prefer XYZ promotion doesn't mean you have to hate all of the others. GFW has proven that by assembling many representatives of those rosters under one roof. The best and most relevant talent presented on a brand new stage, free of political motivation or stigma, all for the ultimate goal of not just opportunity for the wrestlers themselves but the most authentic and emotionally enthralling viewing experience for the fan. This isn't about starting a war or choosing sides. It's about the latest major addition to an already impressive landscape that will continue to shape the industry for the better moving forward. Like and dislike who and what you want… but don't forget this is supposed to be fun!
Global Force Wrestling already has carved several meanings within professional wrestling, and it's only getting started. What will GFW mean in six months? In a year? The answer to those questions begins to be told at the first television tapings. The next stop is Las Vegas, and GFW is all in.
Advertisement