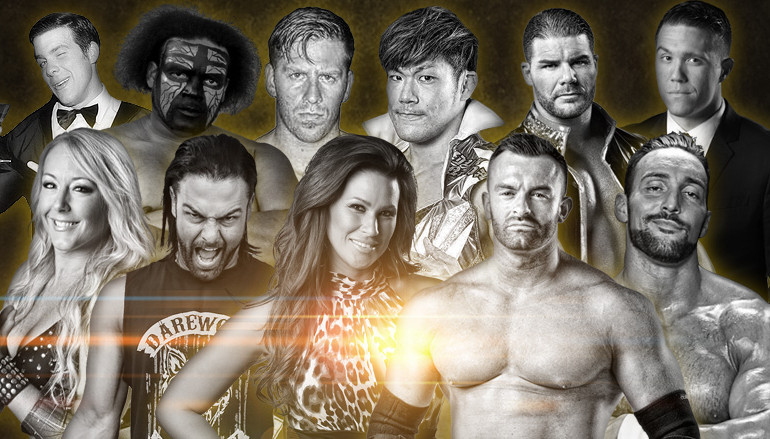 VIP Meet and Greet takes place this Friday evening prior to GFW AMPED in Las Vegas!
There will be a VIP Meet and Greet with the stars of Global Force Wrestling this Friday night prior to GFW AMPED in Las Vegas. The meet and greet includes a poster provided for autographs, a commemorative lanyard, one free small Pepsi or Budweiser, and the first opportunity at the merchandise stand. The meet and greet will take place at The Orleans Arena at 6pm.
Names scheduled to appear at the meet and greet:
– GFW Co-Founder Karen Jarrett
– PJ Black (formerly Justin Gabriel)
– Brian Myers
– Nick Aldis (formerly Magnus)
– Bobby Roode
– "Bullet Babe" Amber Gallows
– Chris Mordetzky (formerly Chris Masters)
– Sanada
– Kongo Kong (w/ Henry Maxwell)
– Cyrus Fees
For the full card and for ticket information, please visit gfwtickets.com.
Note: Those who have purchased P1 tickets for AMPED on October 23, 2015 will automatically gain entrance into the Meet & Greet. You will need to arrive at the Southwest Entrance of the Orleans Arena no later than 6:00pm. Those arriving later than 6:00pm are not guaranteed to gain entrance to the Meet & Greet. Those who purchased tickets in any other price level can still attend the meet and greet by purchasing an add-on ticket for only $35.
Advertisement