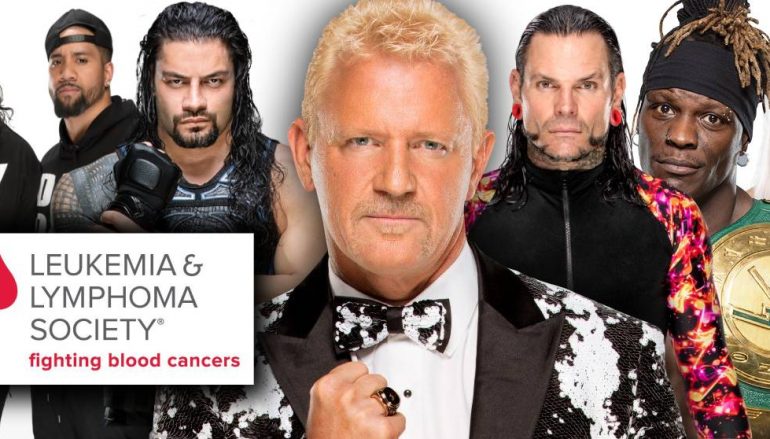 Top WWE stars will join Jeff Jarrett in Roundtable Discussion during Monday Night Raw
WWE Hall Of Famer Jeff Jarrett has announced several of the top names from WWE that will join him on Monday Night for a Roundtable Discussion to raise awareness for the Tennessee Chapter of the Leukemia & Lymphoma Society.
The names scheduled to take part in the dicussion include:
Roman Reigns
Jeff Hardy
Wesley Blake
The Usos
R-Truth
Dana Brooke
Referee Dan Engler
You can watch the roundtable discussion at 7:30 pm centeral time/8:30 pm eastern by clicking on the following link: bit.ly/JJROUNDTABLE.
We hope to see you there.
Advertisement