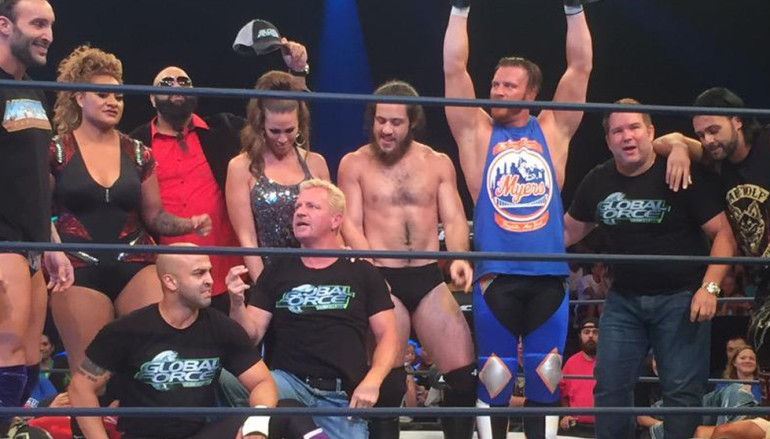 Shocking developments this week on Impact Wrestling
This week on Impact Wrestling, Bobby Roode defeated James Storm, Ken Anderson, and Lashley to win the the King Of The Mountain match and earn the right to face PJ Black on next week's Impact Wrestling.
Also, at the end of the show, Dixie Carter was about to make her decision on whether she would give full reign to Jeff Jarrett over IMPACT wrestling. However, Drew Galloway interrupted and had something to say to Dixie Carter. Galloway reminded Dixie that there have been some strange happenings going on and the relationship with GFW has been great. Galloway pointed out that he respects Jeff Jarrett and he knows that Jarrett is the father of TNA.
However, Galloway says that he was able to find the security footage and match the getaway car with Jarrett's name registered on it. Jarrett denied having anything to do with the recent attacks but GFW co-founder Karen Jarrett came out and said that she did it and she felt that Jeff deserves this because TNA is his company.
In a shocking development, Jeff Jarrett and members of the GFW roster then proceeded to attack Galloway and other members of the Impact Wrestling roster that tried to intervene. What does this mean for GFW? What will happen next week? Find out next Wednesday at 9pm on Destination America!
Advertisement