The Hot Shots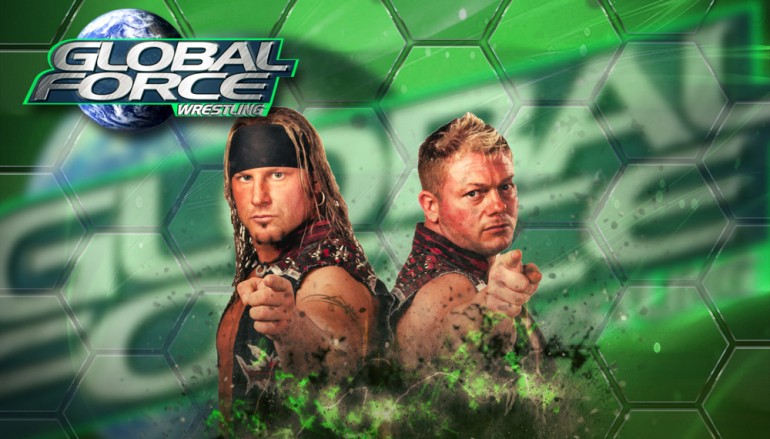 The Hot Shots
The team of Chase Stevens & Cassidy Riley, collectively known as The Hot Shots, are another of wrestling's hidden gems. A technically sound, compatible and successful duo, whether it was timing, whether it was the deep roster of talented teams they opposed, or otherwise, it seemed they never had the right opportunity to break free from the pack.
Chase Stevens has amassed a reputation as a bit of a tag team specialist, not only achieving success with Riley, but also with former partner Andy Douglas as part of The Naturals. The duo had memorable battles in TNA with the likes of Triple X (Christopher Daniels, Low ki & Elix Skipper) and America's Most Wanted (James Storm & Chris Harris), culminating in a memorable cage match with the latter team, and even had a reign as World Tag Team Champions. During their time together, they also had a chance to absorb priceless knowledge while being mentored by some of the industry's legendary technicians, including "The Franchise" Shane Douglas and the late, great "No Gimmicks Needed" Chris Candido.
Cassidy Riley has been a bit of a journeyman, but has taken every stop along the way as an opportunity to make the most of, learning and evolving along the way. From his television debut, appearing in a commercial at age 6, to his three-sport high school athletic background, including placing all-district in offense and defense in high school football, to his time in TNA which saw him team with Chase, but also serve as a lackey of sorts to the diabolical mastermind Raven, to his time in OVW and WWE, Riley has had performing and competing in his genes from day one. With such a diverse background, Riley has the tools necessary to win in any number of different styles.
Together, the duo were staples of the very early TNA telecasts at the Asylum in Nashville, TN, complimenting a deep and diverse tag team roster that instantly became one of the most talked-about portions of the Wednesday night weekly pay-per-views. The Hot Shots were even one of the very first rivals for the team of America's Most Wanted. While few will deny that particular point in time was AMW's, and perhaps no one could have stopped their rise, The Hot Shots are looking at the here and the now to make their mark and show the world what they have always known – The Hot Shots have what it takes to dominate tag team wrestling.
Chase Stevens on Twitter
Cassidy Riley on Twitter
Advertisement