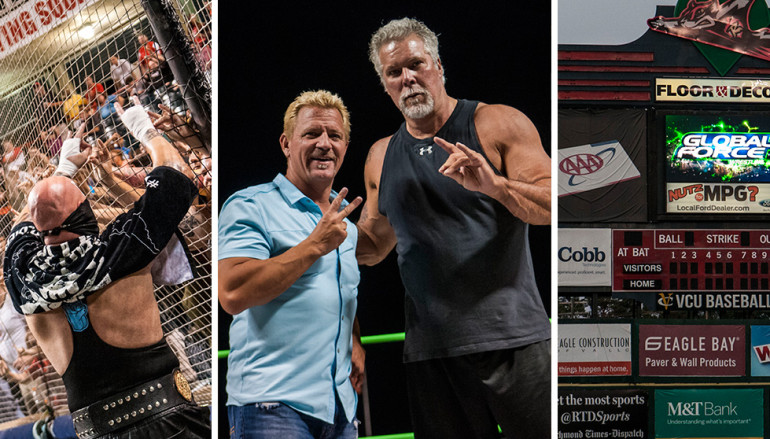 PHOTOS: #GFWGrandSlamTour in Richmond, VA
The #GFWGrandSlamTour photo gallery has been updated with photos from the Global Force Wrestling show in Richmond, Virginia.
The Bullet Club, Kevin Nash, Cherry Bomb, and many more names were on hand at The Diamond, the home of the Richmond Flying Squirrels. We'd like to thank GXW Wrestling and the Flying Squirrels for welcoming us to Richmond.
Click here to check out the latest photos and click here for upcoming GFW tour dates.
Photos by Jonathan McLarty. Follow @JonathanMcLarty on Twitter.
Advertisement