GFW Reaches Agreement With New Japan Pro Wrestling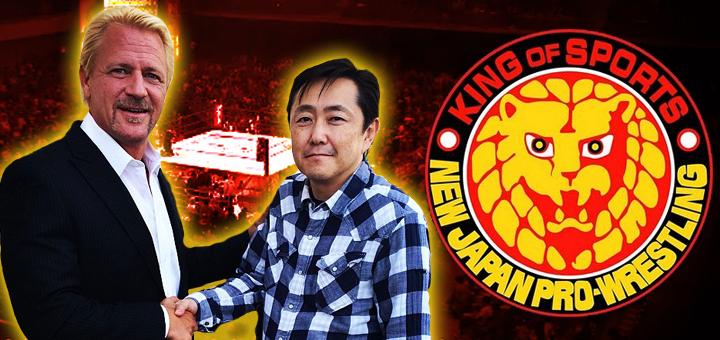 June 23, 2014
PRESS RELEASE
GFW REACHES AGREEMENT WITH NEW JAPAN PRO WRESTLING
NASHVILLE – Global Force Wrestling has reached a partnership agreement with New Japan Pro Wrestling, the top wrestling promotion in the Eastern Hemisphere.
The companies will exchange talent for events in both the United States and Japan. NJPW originated in 1972 under the auspices of Japanese wrestling legend Antonio Inoki. It's a globally recognized brand in the world of wrestling, and its attendance annually ranks among the best.
"New Japan Pro Wrestling is excited to align with Jeff Jarrett and his vision for Global Force Wrestling," said Naoki Sugabayashi, NJPW chairman of the board. "Our brand is well known in many parts of the world, and this is an opportunity for us not only to expand it but to bring our fans the very best in
wrestling talent from the West."
Jarrett, the founder and CEO of GFW, is pleased to add this partnership to one already announced with top Mexican promotion AAA.
"What NJPW has done in the past 40 years speaks for itself," Jarrett said. "Several top American stars have appeared there through the years, including current IWGP heavyweight champion A.J. Styles.
"To be able to share our talent in Japan is exciting, and to bring the top Japanese stars here will expose our fan base to another exciting style and terrific brand, just like AAA. Global Force Wrestling will do everything possible to put the best possible talent in front of its rabid fans."
GFW announced its partnership with AAA on April 29..
#JoinTheForce
www.GlobalForceWrestling.com
Video of the announcement from Jeff & Karen Jarrett:
Advertisement