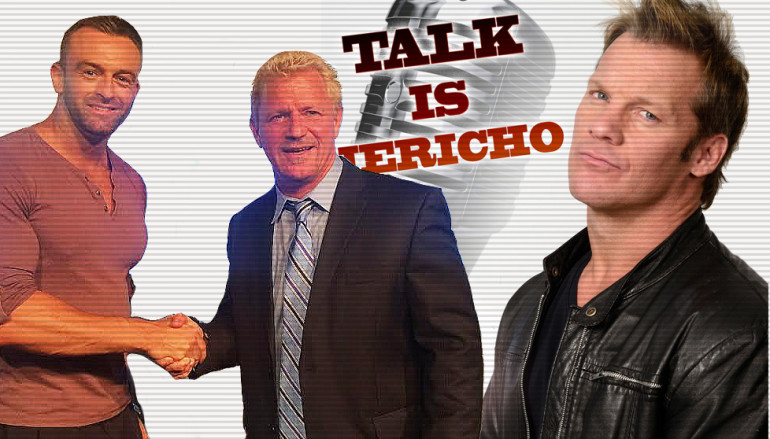 Nick Aldis and Jeff Jarrett talk to Chris Jericho about GFW's Las Vegas TV tapings on July 24, Aldis' role with GFW, Jarrett's return to TNA, Aldis' exit from TNA, and more
Nick Aldis and Jeff Jarrett are the guests on Chris Jericho's "Talk Is Jericho" podcast on Podcast One.
Aldis and Jarrett talk about their departures from TNA Wrestling. Jarrett left in December 2013 and he talks about what led to his decision to leave TNA. Aldis left TNA just a couple of weeks ago and he talks about his time in TNA and why he felt it was time to leave and what the future holds for him.
Jarrett also talks about Global Force Wrestling's strategy, how Global Force Wrestling is working with other promotions to bring different wrestling styles to the forefront, and much more.
Global Force Wrestling presents Amped on Friday, July 24th in Las Vegas. You can be a part of the first-ever GFW TV tapings live in Las Vegas. Click here for match line-ups and ticket information for GFW Amped.
You can listen to the entire interview with Jarrett and Aldis by clicking on the player below.
Advertisement