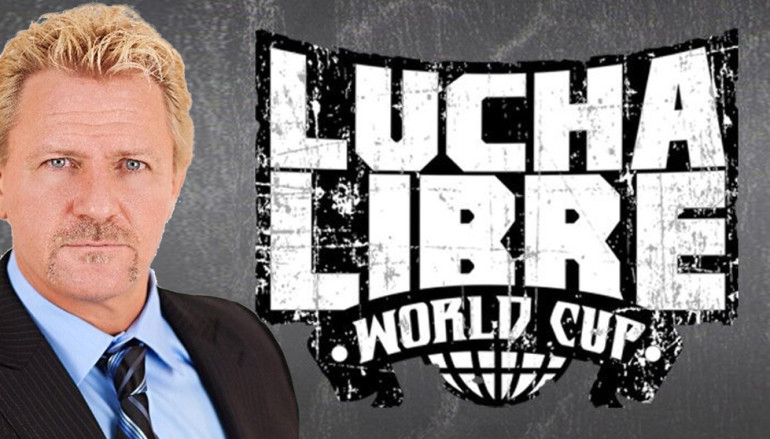 Jeff Jarrett to scout talent at Lucha Libre World Cup
For Immediate Release
May 21, 2015
Jeff Jarrett to scout talent at Lucha Libre World Cup
NASHVILLE, Tenn. – Victoria Beer, Mexico's oldest beer brand, has extended an invitation to GFW CEO and founder Jeff Jarrett to attend the inaugural Lucha Libre World Cup in Mexico City on Sunday, May 24.
Jarrett will be able to scout talent from around the world at the famed Palacio de los Deportes. Wrestlers representing AAA, ROH, TNA, All-Japan Pro, Pro Wrestling NOAH, Mexico and "the rest of the world" will compete in three-man teams. Jarrett, a guest of event sponsor Victoria Beer, will provide commentary for select matches on iPPV.
"I'm excited and honored to be invited for what promises to be the start of something big and to watch so many great athletes from around the globe," Jarrett said. "I have been a part of wrestling in Mexico for many years, and I'm thankful to Victoria for bringing in myself and my wife, Karen."
Jarrett is no stranger to wrestling fans in Mexico. He had the second-longest reign of any AAA Mega Champion. He won the belt from El Zorro at TripleMania XIX on June 18, 2011, and held it until March 18, 2012.
"Jeff Jarrett is one of the great champions in AAA history, and we are proud to have him here as part of this historic event," said Joaquin Roldan, the CEO of AAA. "We congratulate Jeff on all he's doing with Global Force Wrestling and are eager to exchange talent for major events in the near future."
The first GFW event will take place at The Ballpark at Jackson in Jackson, Tennessee, on June 12 as part of the GFW Grand Slam Tour. Tickets are on sale. Check the new globalforcewrestling.com for additional tour dates and tickets.
Media Contact:
PR@GlobalForceWrestling.com
Advertisement