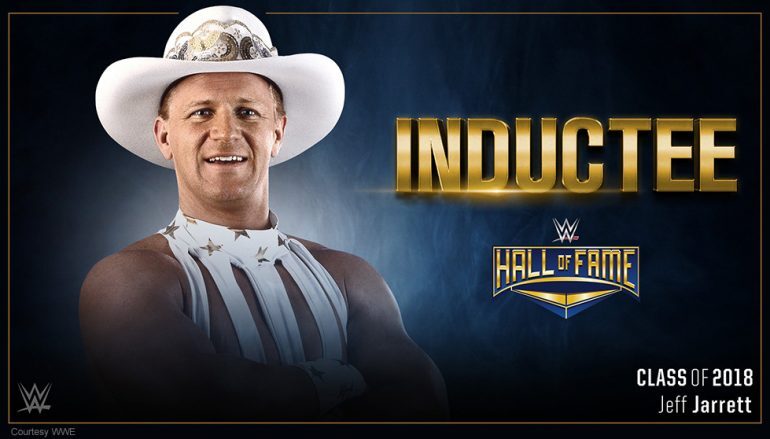 Jeff Jarrett To Be Inducted Into The WWE Hall Of Fame
Global Force Wrestling founder, Jeff Jarrett, will be inducted into the WWE Hall of Fame.
Jarrett joins the 2018 Hall of Fame class; which includes Goldberg, The Dudley Boys, Ivory, Hillbilly Jim, Kid Rock, Mark Henry, and Warrior Award recipient Jarrius "JJ" Robertson.
The WWE Hall of Fame induction ceremony takes place Friday April 6, at the Smoothie King Center in New Orleans, LA. Get tickets!
Or watch live on the WWE Network!
Advertisement