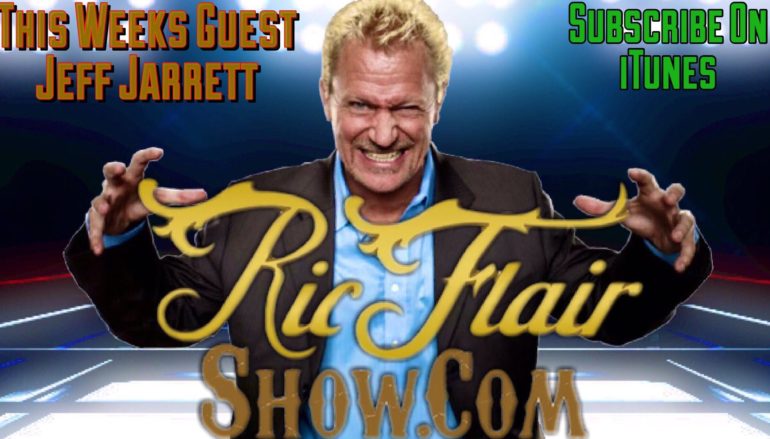 Jeff Jarrett talks GFW, Cody and more with the Nature Boy
Global Force Wrestling founder and CEO Jeff Jarrett appeared on "The Ric Flair Show" that dropped on Wednesday night.
You can listen to the podcast here.
Double J and the Nature Boy touched on subjects such as the current state of GFW, the new NEX*GEN champion and the future of pro wrestling.
Fans already are weighing in on Jarrett's appearance with Flair and his co-host, Conrad Thompson.
Wow! @HeyHeyItsConrad and @RicFlairNatrBoy got the elusive Chosen One @RealJeffJarrett on @MLW 's @RicFlairShow 🙌👌👍👀 yeeees. Aint it great?

— LiveWire Corey Coxx (@CoreyCoxx) December 1, 2016
He sure is, Slapnuts! https://t.co/Vrv2T9FFK9

— Conrad Thompson (@HeyHeyItsConrad) December 1, 2016
Advertisement