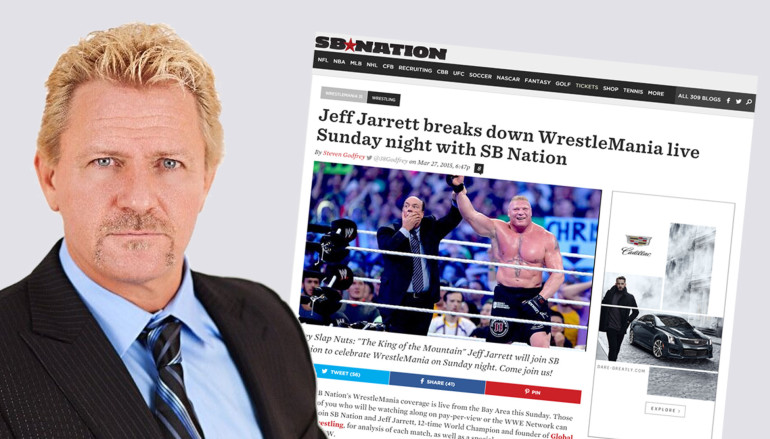 Jeff Jarrett Joins SBNation This Sunday For A GFW Exclusive!
Global Force Wrestling founder and CEO, Jeff Jarrett, will be a featured guest on SBNation.com this Sunday.
What's next for GFW? The rumors have been swirling and this Sunday you'll find out the latest!
Plus, "The King of The Mountain" has been asked to serve as SBNation's guest analyst for this Sunday's Wrestlemania.
Jarrett previews Wrestlemania here.
Check out SBNation.com during the event on Sunday for his match by match analysis.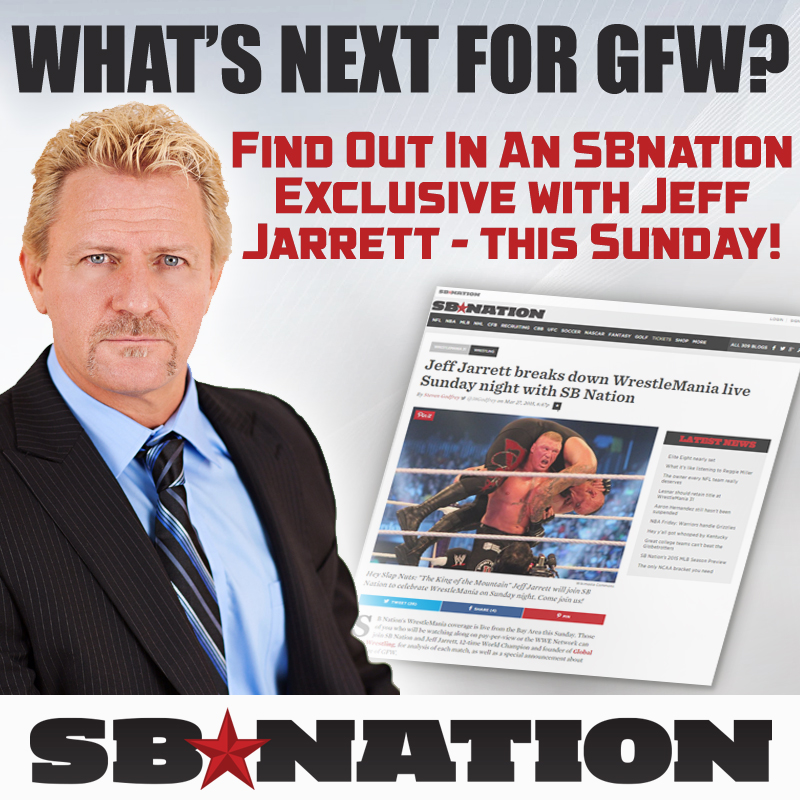 Advertisement