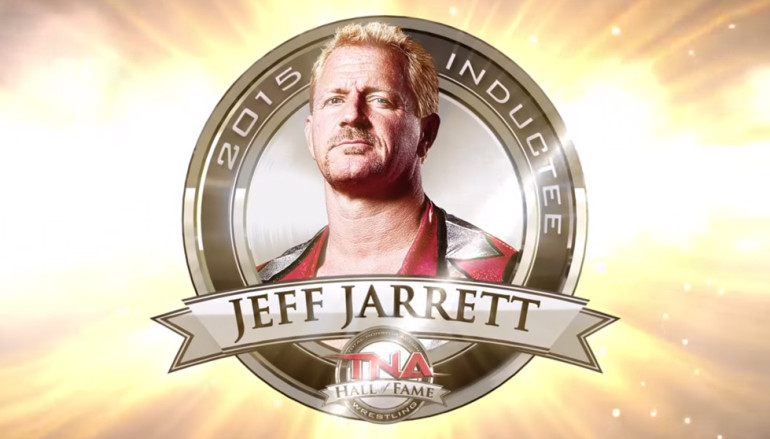 Jeff Jarrett is inducted into the TNA Hall of Fame
Global Force Wrestling co-founder Jeff Jarrett took his rightful place in the TNA Hall of Fame during this week's episode of Impact Wrestling on Destination America. Jarrett joins Sting, Kurt Angle, and Team 3D (Bully Ray and Devon) as the fifth member of the TNA HOF.
Jarrett made his shocking return to TNA Wrestling several weeks ago and would later win the TNA King of the Mountain Championship at the Slammiversary pay-per-view.
Congratulations to Jeff Jarrett on his Hall of Fame induction.
Advertisement