Jarretts Take The #ALSIceBucketChallenge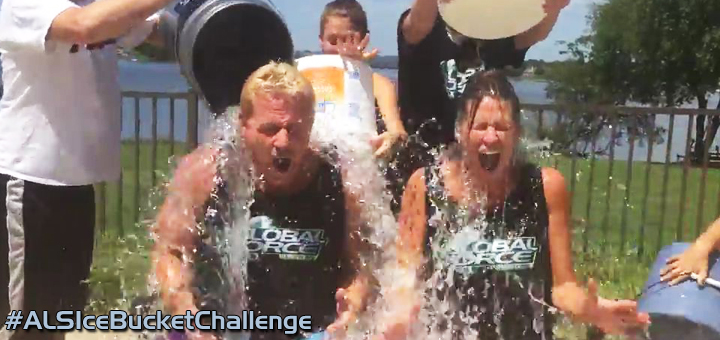 Global Force Wrestling founder and CEO Jeff Jarrett and his wife, Karen, accepted the #ALSIceBucketChallenge on Sunday and as is customary then challenged a few of their friends.
Jeff called out fellow Bullet Club members A.J. Styles, Karl Anderson, Doc Gallows and the Young Bucks. Jarrett had been called out by, among others, NASCAR's Sadler Bros. and Don West. Karen challenged her children who were about to administer the buckets.
Jeff also threw out the challenge to country recording artist John Rich and ESPN's Robert Flores, a long-time fan who frequently drops wrestling references in during his SportsCenter duties.
"We've seen the ALS Ice Bucket Challenge grow into this global phenomenon, and Karen and I are only too happy to participate," Jeff Jarrett said. "We have high expectations for the Bullet Club to take things up a notch just like they would in the ring. You never know what you'll get from John Rich, and I want to see RoFlo in a crisp suit and tie."
The Jarretts also wrote a check to ALSA.org and encourage Global Force Wrestling fans to do the same.
Watch the Jarretts complete the challenge:
Bullet Club member, Nick Jackson, of the Young Bucks already has responded. Watch his twist here!
Advertisement