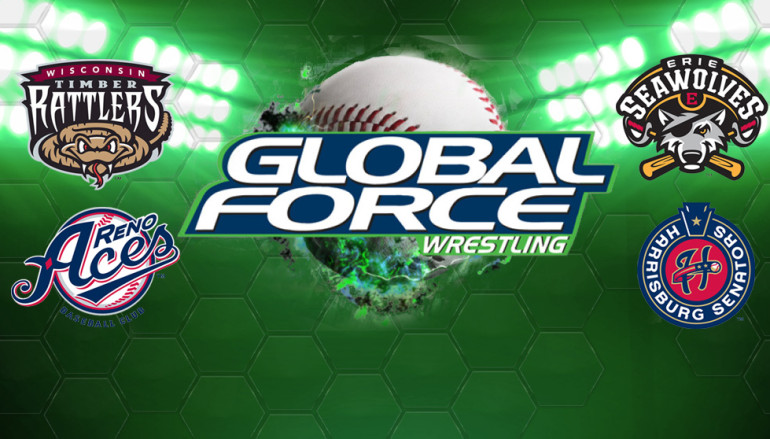 'Grand Slam Tour' has new dates, states for road swing
For Immediate Release
May 28, 2015
'Grand Slam Tour' has new dates, states for road swing
NASHVILLE, Tenn. – Global Force Wrestling will slide into Pennsylvania, Wisconsin and Nevada for the newest dates on the "GFW Grand Slam Tour."
GFW CEO and founder Jeff Jarrett will throw out the ceremonial first pitch on June 2 in Erie, Pennsylvania, and on June 3 in Appleton, Wisconsin, to promote shows coming to Appleton's Fox Cities Stadium (Wisconsin Timber Rattlers/Class A affiliate/Milwaukee Brewers) on July 9 and Erie's Jerry Uht Park (Erie SeaWolves/Double A affiliate/Detroit Tigers) on July 10. The tour slides into Reno, Nevada, and Aces Ballpark (Reno Aces/Triple A affiliate/Arizona Diamondbacks) on Aug. 22 and returns to the Keystone State for a date in Harrisburg at Metro Bank Park (Harrisburg Senators/Double A affiliate/Washington Nationals) on Aug. 28.
"The response to the Grand Slam Tour has been overwhelming and very gratifying," said Jarrett, who already has made several appearances to throw out the first pitch at minor-league stadiums that plan to host GFW events. "These are markets where fans want excitement and value for their dollar, and we're eager to show them the athletes of GFW."
"We've watched our fellow minor-league teams line up to get on board with Global Force Wrestling," said Kevin Kulp, president of the Harrisburg Senators. "We strive to put an exciting product on the field, and a night of high-flying pro wrestling should fit in perfectly."
Dates for the GFW Grand Slam Tour are available on globalforcewrestling.com.
About Global Force Wrestling
Global Force Wrestling is a privately owned professional wrestling and entertainment company based in Nashville, Tennessee. Founded in 2014, Global Force Wrestling is changing the wrestling and entertainment industry with an innovative and groundbreaking approach to fan interactivity, storytelling and overall entertainment to engage audiences across television, digital and social media platforms.
#GFWGrandSlam
Media Contact:
PR@GlobalForceWrestling.com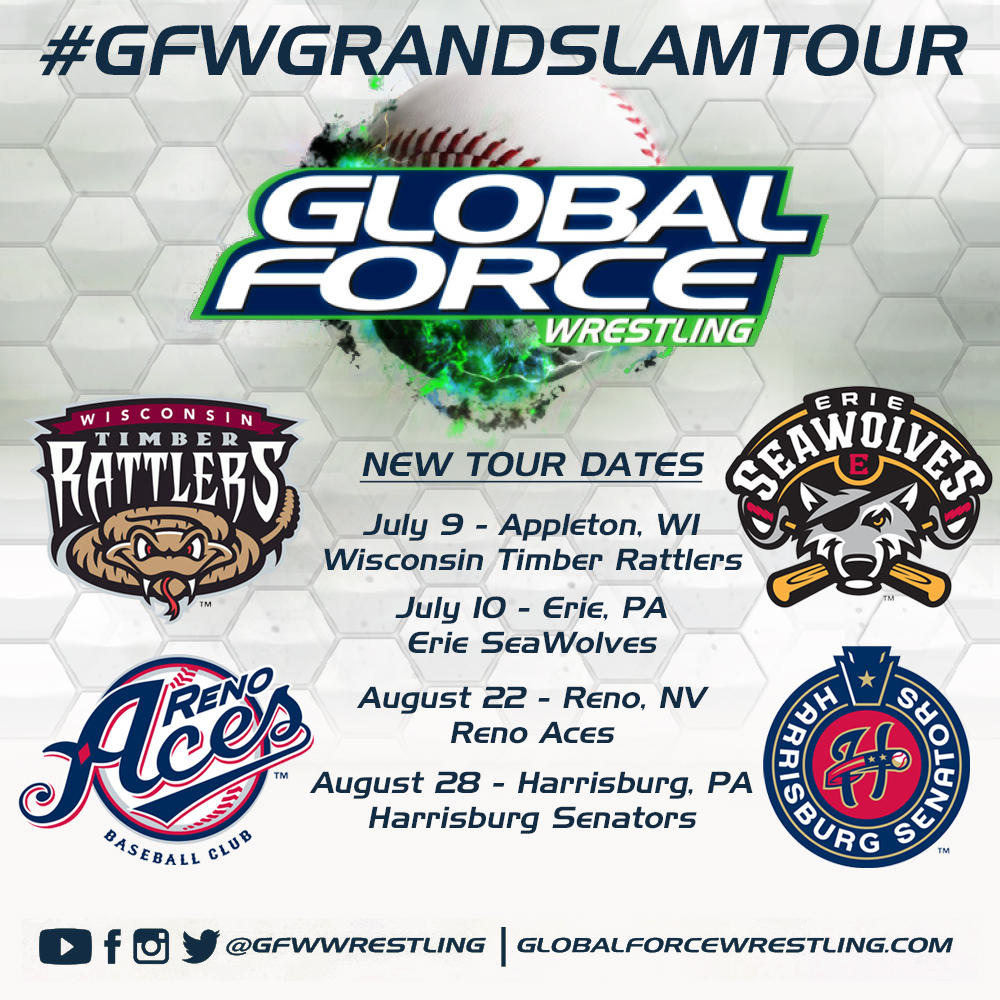 Advertisement