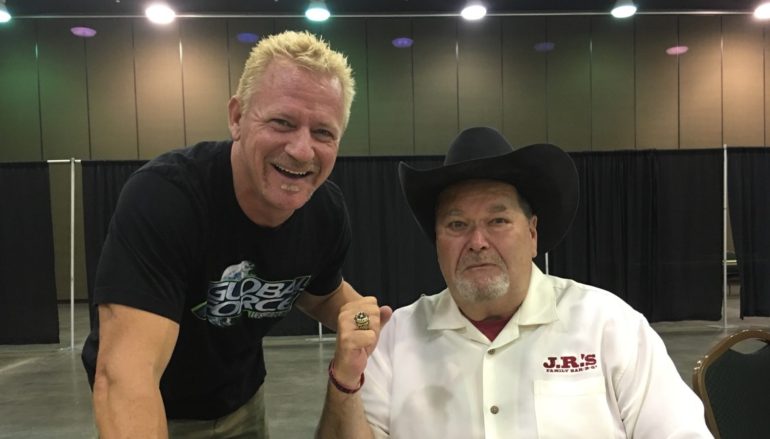 Good times at good ol' Oklamania!
Global Force Wrestling founders Jeff and Karen Jarrett enjoyed their weekend at Oklamania, a huge professional wrestling extravaganza hosted by Hall of Famer Jim Ross and area promotion Imperial Wrestling Revolution.
Jeff and Karen signed hundreds of autographs and took pictures with fans, and Jeff even wrestled longtime friend and nemesis Jerry Lawler on Sunday night on a jam-packed card that included the Hardys and Mickie James.
#OklaMania RT @TuesNightTyfo: Right now: @JerryLawler vs @RealJeffJarrett! #OklaMania pic.twitter.com/Pm4zD5Lxap

— Jeff Jarrett (@RealJeffJarrett) July 18, 2016
Here's a must-see photo gallery from the event, including pictures of Jeff and Karen with current stars such as the Young Bucks to various hall of famers including Kevin Nash and Hacksaw Jim Duggan.
Advertisement