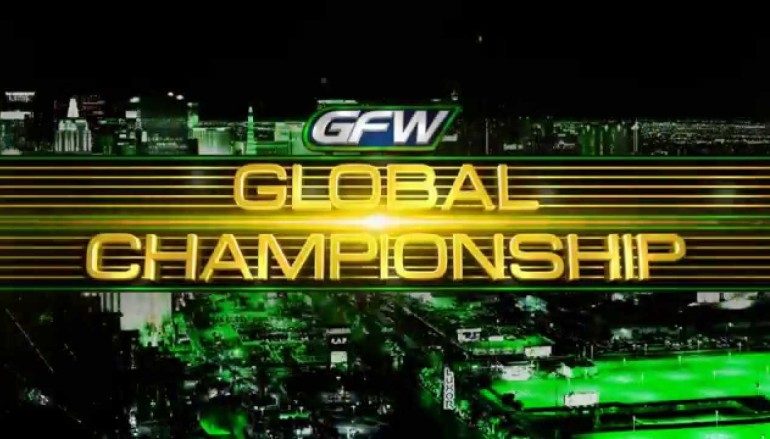 PRESS RELEASE: Global Force Wrestling unveils name of TV show, divisions
NASHVILLE – Global Force Wrestling's TV tapings on July 24 at the Orleans Arena in Las Vegas will carry the name "Amped."
"Amped will be the show that unites promotions and showcases the very best men and women professional wrestlers on the planet," GFW founder and CEO Jeff Jarrett said.
GFW also is excited to announce four unique divisions: GFW Global Championship, GFW Tag Team Championship, GFW Women's Championship and GFW NEX*GEN Championship. These titles will be up for grabs in four separate tournaments that kick off on July 24 at the Orleans Arena.
"There is no doubt in my mind that I will be the first GFW Global Champion, and I will raise that title in Las Vegas," former TNA Heavyweight champion Bobby Roode said.
When asked about the NEX*GEN division, Jarrett stated, "It's about the up-and-comers, the fearless new faces in this industry from around the globe. You will be talking about these guys for years to come."
GFW co-founder Karen Jarrett is excited about the women's division.
"We want to unite women's divisions around the globe and give the fans never-before-seen matchups with the best female wrestlers in the industry," she said.
More Global Force Wrestling "Amped" tapings are set for the Orleans, on Aug. 21 and Oct. 23.
About Global Force Wrestling
Global Force Wrestling is a privately owned professional wrestling and entertainment company based in Nashville, Tennessee. Founded in 2014, Global Force Wrestling is changing the wrestling and entertainment industry with an innovative and groundbreaking approach to fan interactivity, storytelling and overall entertainment to engage audiences across television, digital and social media platforms
Advertisement