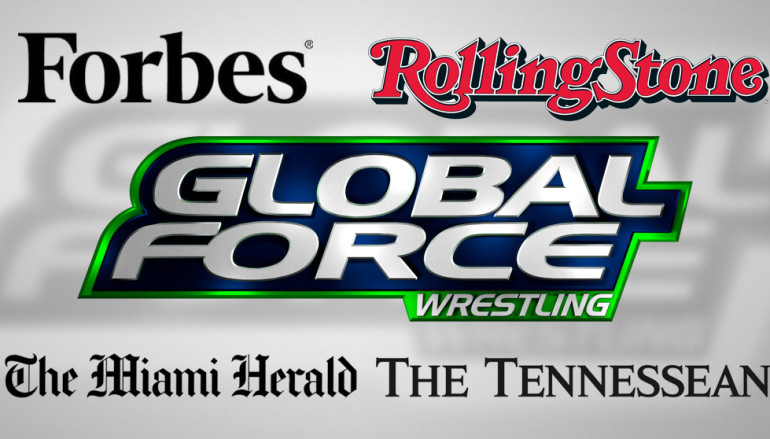 Global Force Wrestling media coverage leading up to GFW AMPED on 10/23
Global Force Wrestling is gearing up for the GFW AMPED TV tapings on October 23rd in Las Vegas. There is plenty of buzz around GFW right now thanks to the fans supporting us and the media coverage from outlets such as Forbes, Rolling Stone, The Miami Herald, The Tennessean and the wrestling media.
Here is some of the media coverage on GFW in recent weeks:
Join us in Las Vegas on October 23rd for the GFW AMPED TV tapings! Click here for ticket information.
Advertisement