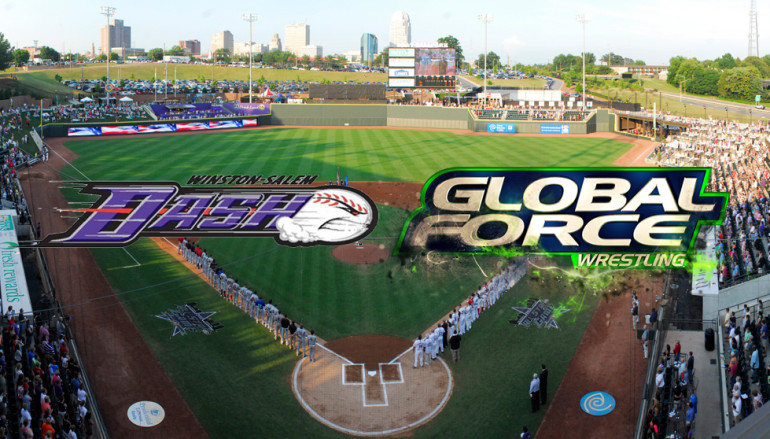 Global Force Wrestling heads to Winston-Salem on August 14
The Winston-Salem Dash and BB&T Ballpark will host a Global Force Wrestling (GFW) event at 7:30 p.m. on Friday, August 14. This event is part of GFW's MiLB Grand Slam Tour.
Come by and see the GFW athletes live and in person! Click here to purchase tickets.
A wrestling ring will be set up at home plate for the event on August 14. VIP tickets are available for $49 and include food and beverages from the Womble Carlyle Club and meet-and-greet opportunities with the wrestlers. Reserved seats behind the plate and above the dugouts range from $20-$40. All seats along the outfield lines are general admission for $10.
Six-time World Champion Kevin Nash will appear as a GFW Legend, while other confirmed talent includes the Killer Elite Squad (Lance Hoyt and Davey Boy Smith, Jr.) and Tessa Blanchard, the daughter of the founding member of the Four Horseman Tully Blanchard. More talent will be announced soon.
Gates will open at 5:30 p.m. for the GFW event. For more information, call the Dash at (336) 714-6877.
Advertisement