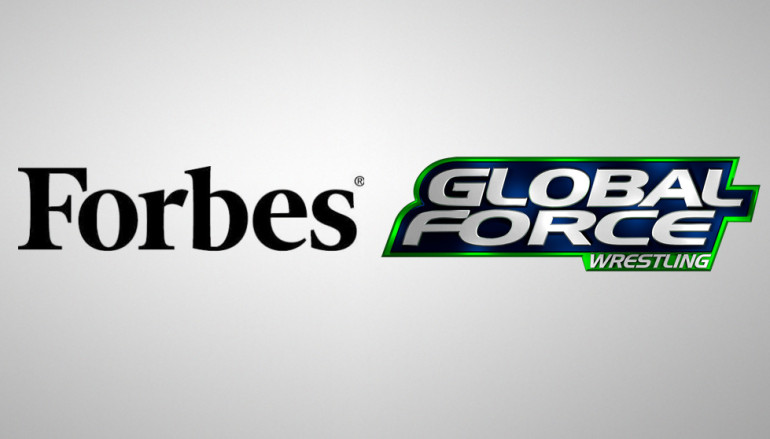 Global Force Wrestling featured in Forbes
Global Force Wrestling made headlines on Monday with the announcement of the international TV distribution deal with Boulder Creek International out of London.
Forbes' Andrew Kulha writes, "As with any promotion—Vince McMahon's WWE being the standard—being able to get your product in front of as many people as possible is half the battle; so this is without a doubt a big move for GFW. In professional wrestling, stars are built because they connect with audiences with their larger than life personalities, but more importantly in today's wrestling culture—with their talent."
Click here to read Monday's press release. Click here to read Andrew Kulha's Forbes article on GFW and BCI.
GFW continues to move forward and we plan on making more headlines when GFW AMPED rolls into Las Vegas on October 23rd for another TV taping. For more information on tickets and travel packages, click here. Names already scheduled to appear include: Nick Aldis (formerly Magnus), Bobby Roode, Chris Mordetzky (formerly Chris Masters), PJ Black (formerly Justin Gabriel), Jigsaw, Reno SCUM, the Bollywood Boyz, Christina Von Eerie and "Bullet Babe" Amber Gallows.
Advertisement