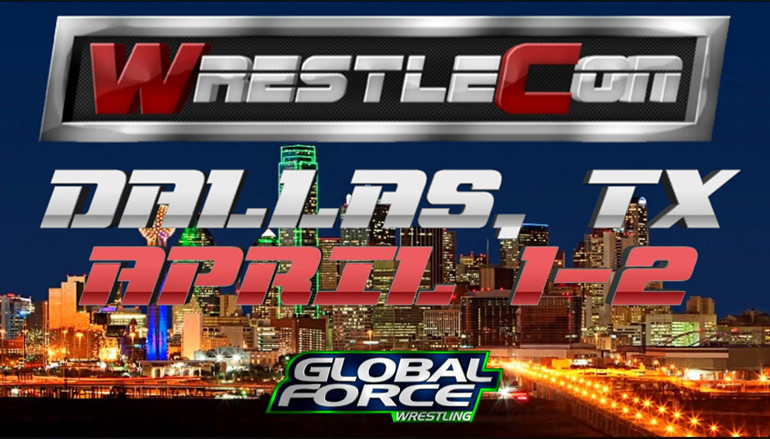 Global Force Wrestling coming to WrestleCon in Dallas!
For Immediate Release
Feb. 1, 2016
Global Force Wrestling coming to WrestleCon in Big D
NASHVILLE, Tenn. – Global Force Wrestling founders Jeff and Karen Jarrett will represent the promotion at WrestleCon at the Downtown Hyatt Regency in Dallas on April 1 -2.
Wrestlecon will feature more than 100 wrestlers signing autographs and taking pictures with fans from 10 a.m. to 5 p.m. on both Friday and Saturday. Other GFW stars are expected to join the Jarretts.
"Dallas is one of the historic hotbeds for professional wrestling," Jeff Jarrett said. "If you've been around this business for a while chances are you've wrestled in the famed Sportatorium, been in the ring with a member of the Von Erich family, know the history. I have and I do. My family co-promoted shows with the Von Erichs.
"As for WrestleCon, it's a great event for fans, wrestlers and promoters. It's not only a chance to reconnect with old friends in the business but for us to spread the word about Global Force and what's coming in the future."
Information on the schedule of events and tickets can be found at http://www.wrestlecon.com.
"We're pleased to have the Jarretts and GFW as part of this year's event," said Michael Bochicchio, the organizer of WrestleCon. "Jeff has been busy building his new brand, and what better place to connect with fans from all over the world than right here at WrestleCon."
About Global Force Wrestling
Global Force Wrestling is a privately owned professional wrestling and entertainment company based in Nashville, Tennessee. Founded in 2014, Global Force Wrestling is changing the wrestling and entertainment industry with an innovative and groundbreaking approach to fan interactivity, storytelling and overall entertainment to engage audiences across television, digital and social media platforms.
#GFWinBigD
Media Contact:
PR@GlobalForceWrestling.com
Advertisement