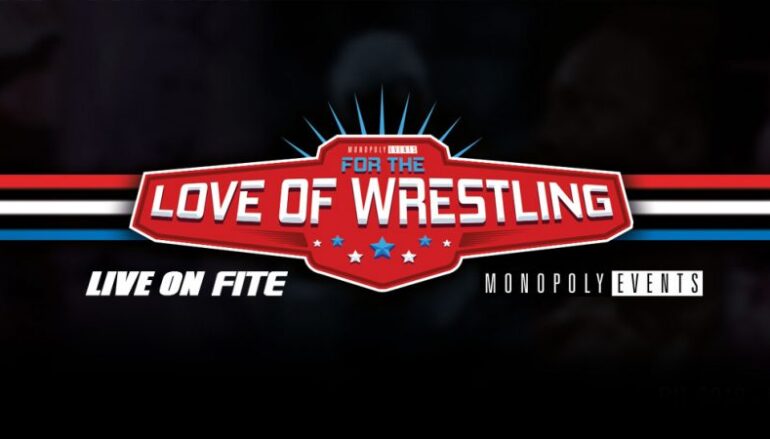 Global Force And Monopoly Events Bring 'For The Love Of Wrestling' To FITE
Global Force Entertainment and Monopoly Events are delivering the UK's biggest wrestling convention to a worldwide audience on FITE TV.
For The Love Of Wrestling will emanate from the Exhibition Centre Liverpool in the United Kingdom, April 27-28.
For the Love of Wrestling, promises to be the UK's biggest dedicated wrestling event featuring the biggest stars from WWE, WWF, WCW, ECW, TNA, NWA and Impact.
​For The Love OF Wrestling will feature legends from yesteryear alongside current WWE, WWF, WCW, ECW, TNA, NWA, and Impact stars.
Superstars Appearing At For The Love Of Wrestling:
The Undertaker
Bret Hitman Hart
The Nature Boy Ric Flair
Double J Jeff Jarrett
The Million Dollar Man Ted DiBiase
Booker T
Lita
Hacksaw Jim Duggan
Scott Hall
Kevin Nash
Summer Rae
The Honky Tonk Man
Kelly Kelly
Christian
Brutus The Barber Beefcake
The Brooklyn Brawler
Eric Bischoff
Virgil
The Mouth Of The South Jimmy Hart
Tenille Dashwood
Sid Vicious
And More!
Special Attractions Include:
The Undertaker's Funeral Parlor
Money In The Bank Ladder Match
Prime Time Wrestling Studio
Brutus Beefcake's Barber Shop
Piper's Pit
Paul Bearer In The Funeral Parlor
The Undertaker's Druids
The Undertaker's Vulture
Old School Wrestling's Noisy Dungeon Collection
Craig Payne's Title Belt Collection
Cerebral Customs
FITE TV
FOR THE LOVE OF WRESTLING
MONOPOLY EVENTS
Advertisement