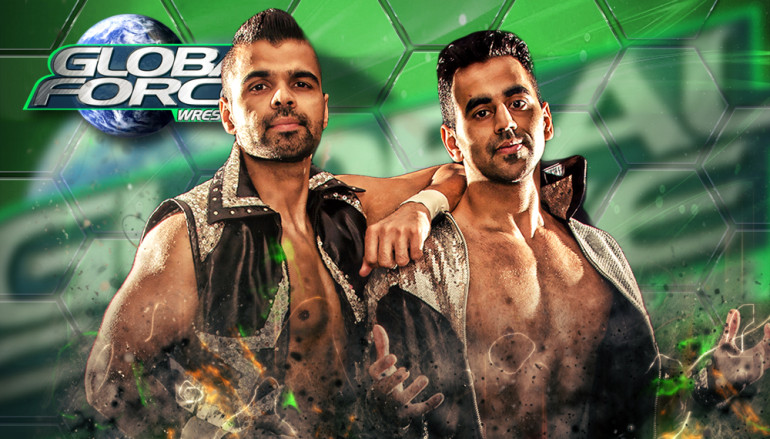 GFW to hold tournament to find new tag team champions
Global Force Wrestling will have a tournament to determine new tag team champions.
The Bollywood Boyz, who won the belts on Oct. 23, 2015, in Las Vegas to become the first GFW tag champs, have vacated the titles. Gurv and Harv Sihra, who were discovered by GFW founder and CEO Jeff Jarrett when he ran the Ring Ka King promotion in India in 2012, have joined NXT.
More details will be announced regarding the tournament at www.globalforcewrestling.com in the coming weeks. GFW wishes the Bollywood Boyz well in their NXT endeavor.
Advertisement