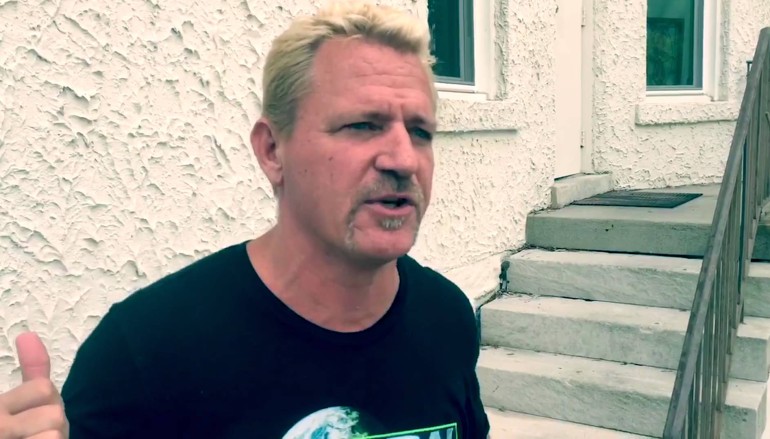 GFW co-founder Jeff Jarrett talks AMPED TV, AJ Styles in WWE, GFW Champ Nick Aldis and more
Interview recap courtesy of The Rack.
Founder of Global Force Wrestling, Jeff Jarrett joined the Multi-time Award Winning The Rack. In a nearly 15 minute interview, Jeff discussed Global Force Wrestling coming to the UK in March, GFW coming to Wrestlecon, his thoughts on AJ Styles heading to WWE, his take on Magnus being the first GFW Champion, an update on the GFW Television Situation and more.
HOW UK AUDIENCES COMPARE TO OTHERS AROUND THE WORLD: "Obviously each country has their cultural differences. You go to Japan the crowd reacts one way, you go to Mexico they react another. In the United Kingdom we call it Soccer, they call it Futbol, the Futbol crowds are very very rowdy, I think from a cultural point of view there is a lot of rowdiness to it, but when you meet folks in the Meet & Greats, they are very knowledgeable of professional wrestling and the history of professional wrestling. I guess I would say that the momentum has been building for years and years now there (in the United Kingdom) and now the Independent Scene is just red hot there."
UPDATE ON THE GFW AMPED TELEVISION PRODUCT: "There is a lot of updates, we will be having an update, in what I like to call LA Based here if not this week, for sure next week and that will be a game changer that is for sure for us. I am very excited to spread the news. On the international front we are going to continue to work the contracts. Amped is coming to your television sets to your home very very soon."
ON NICK "MAGNUS" ALDIS BEING THE FIRST GFW CHAMPION: "Nick checks a lot of the boxes I will say that as far as from bell to bell being a phenomenal wrestler, very personable at the meet & greats with kids and people of all ages. Many years ago I took him to India with me, I know before then but over there we shined a real light on him and as we say in the business, he took the ball and ran with it and was very successful. Nick has earned it, hes a special talent, but he has earned it as he has earned everything he gets because he works hard."
GOING BACK TO TNA AND WAS CLOSURE NEEDED: "I don't believe closure was needed, if you ask my wife Karen(Jarrett) she got closure and she thinks I got closure, but for me I try to do my best and not look in the rear mirror and look forward. I knew it was a great opportunity to create brand awareness for Global Force Wrestling. I can look at our digital numbers and know it was a success. Not only were we exposed on Destination America to millions of fans but all around the world in India, all throughout Europe, South Africa and just everywhere TNA's footprints are, the Global Force Wrestling Brand was exposed and that was a big success.
ON AJ STYLES JOINING WWE: "Last Year when we went over to New Japan and brought Wrestle Kingdom 9 here, me and AJ got a chance to reconnect and that was fun, what a spectacular event that was for us, Wrestle Kingdom 9 was a tremendous success. AJ has always had the skill set and as you said, had a lot of success in Japan. They did the deal where they brought me in to the Bullet Club and that was a lot of fun. The timing was right, WWE is the leader in the market place for a lot of reasons, they like to do things the right way and they saw the opportunity to bring the phenomenal one on board and I couldn't be happier for his success.
ON BEING APART OF WRESTLEMANIA: "Everyone of of them is special, as it is the grandest stage of them all. You can pick the one in Philadelphia (Wrestlemania 15) where I teamed with Owen (Hart) was special, my Intercontinental title match with Scott Hall (Razor Ramon) in Hartford (Wrestlemania 11) was special, all of them I enjoyed."
Advertisement