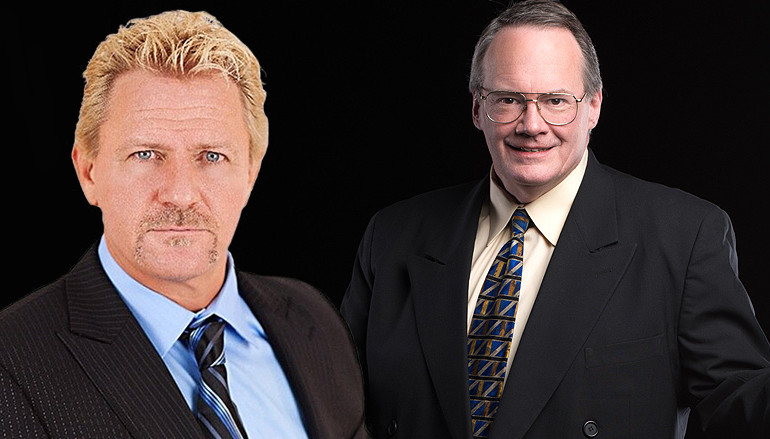 GFW co-founder Jeff Jarrett on the Jim Cornette Experience
GFW co-founder Jeff Jarrett is this week's guest on the Jim Cornette Experience.
The conversation starts with Jarrett and Cornette talking about the recent GFW AMPED TV tapings and the new champions crowned at the show. Jarrett noted that history was made in Las Vegas when GFW crowned four champions (Global Champion Nick Aldis, NEX*GEN Champion PJ Black, Women's Champion Christina Von Eerie and Tag Team Champions The Bollywood Boyz).
There's more packed into this podcast. Jarrett and Cornette talk more about Global Force Wrestling, his thoughts on Reno Scum, PJ Black, Memphis wrestling, Jerry "The King" Lawler, why The Bollywood Boyz remind him of the Rock N' Roll Express, what makes GFW different from WWE, GFW TV talks, why cookie-cutter wrestling doesn't work in 2015 and much more.
Click here to listen to the podcast.
Advertisement