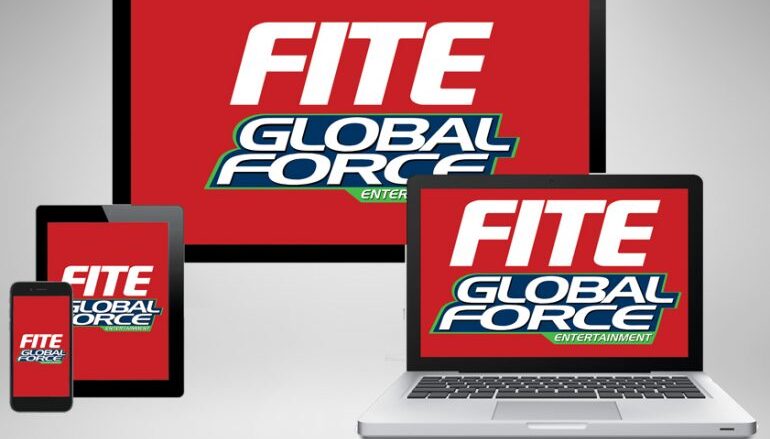 FITE & Global Force Entertainment Announce Partnership
FITE and Global Force Entertainment announce partnership for content development
May 24th, 2018 – New York – Today FITE TV and Global Force Entertainment (GFE) announced their partnership for GFE to develop sports and entertainment programming for the FITE combat sports platform. FITE is the premium digital network for live streaming of combat sports on a global basis.
Global Force Entertainment, led by industry veteran Jeff Jarrett, a recent inductee into the WWE Hall of Fame, has been an innovator in the development of professional wrestling content starting with the launch of Total Non-Stop Action Wrestling (TNA) in 2002. Jarrett, a third generation wrestling promoter, was born into the business learning from his father and grandmother the ins and outs of bringing live wrestling events to market using the latest technology available.
FITE currently has over 750,000 registered users for its programming that features Pro Wrestling, Boxing, MMA and Kickboxing. Since its launch in February of 2016, FITE has presented over 1000 live events from around the globe. Additionally, FITE has over 7500 hours of Video on Demand content available to its dedicated viewers. FITE is available as mobile app on iOs and Android mobile devices, on the web at www.FITE.tv and on the Roku, Apple TV and Android boxes.
In the relationship, GFE will be developing and acquiring wrestling events and ancillary wrestling programming for the FITE digital television platform. Additionally, GFE is working with Flipps Media Inc, (FITE's parent company) to develop non-combat sports programming for a to-be-determined digital platform using the "best in class" streaming technology developed by Flipps.
"FITE has a long standing relationship with Jeff Jarrett dating back to the first ever live PPV event on the digital platform, NJPW WrestleKingdom 9", said Michael Weber, FITE COO. "Currently we are working with Jeff on some very exciting programming for FITE that we will be announcing over the summer that help us to continue to be the number one digital platform for combat sports".
"Currently FITE airs programming originating from over 30 different countries in the world for over 300 different live event promotions," said Global Force Entertainment CEO, Jeff Jarrett. "FITE TV is the future of how fans will be watching their favorite combat sports programing. This is the right place for GFE programing."
About FITE:
FITE brings premium combat sports programming to MMA, Boxing, Kickboxing and Pro Wrestling fans to watch live on every device.
FITE proprietary cast-to-TV technology enables users to livestream instantly to over 350M connected TVs around the world with just their phones. The free-to-download mobile app works with any Wi-Fi connected television as well as streaming devices such as Chromecast, Playstation, Xbox, Roku, Apple TV, Amazon Fire TV, and Android TV. FITE programming is also available at www.FITE.tv and on the Apple TV, Roku and Android set top boxes.
FITE is a product of Flipps Media Inc, the digital entertainment company with patented technology for instant tap-to-TV streaming.
About Global Force Entertainment
The Nashville based, Global Force Entertainment (GFE) was founded in 2014 by WWE Hall of Famer and wrestling veteran Jeff Jarrett. GFE specializes in developing and acquiring events that take place in non-traditional settings featuring the stars from the pro wrestling and music world. For more information go to GlobalForceEntertainment.com.
……………………….
Michael Weber
727.424.9938
Advertisement