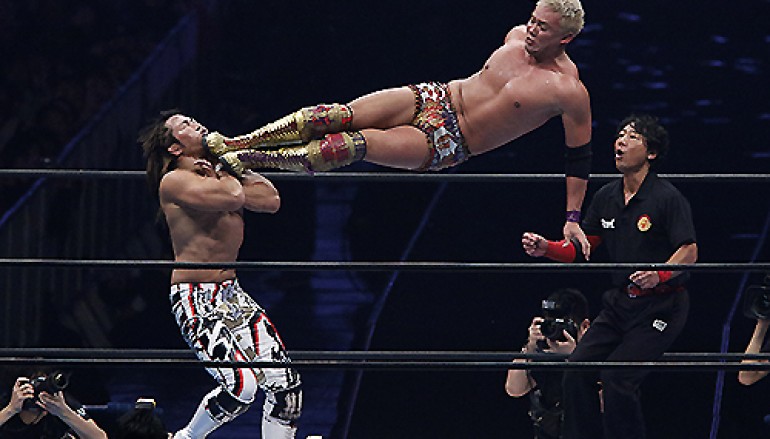 GFW & KevinSullyTV Showcase Power Of Digital Marketing

GLOBAL FORCE AND KEVINSULLYTV SHOWCASE POWER OF DIGITAL MARKETING WITH CURRENT PROMOTIONAL CAMPAIGN
Daily Exclusive Video Content Spotlights Importance On Social Media Outlets
NASHVILLE, TN – – Global Force Entertainment and KevinSullyTV team for a worldwide video marketing campaign fueled by the fans on social media outlets such as YouTube, Facebook, Twitter, and Instagram. With daily exclusive video content, fan engagement is high as Global Force Wrestling promotes the upcoming Wrestle Kingdom pay-per-view event set for Jan 4, 2015.
With over 100 videos and more than 240 different meme and print style adverts, the exclusive content slated for the campaign is more than any other major sporting event to date. This exclusive daily video content gives the fans something new and exciting every day, including the announcement that legendary Hall of Fame announcer, Jim Ross will call the action. Thus far the Wrestle Kingdom 9 campaign has made over 4 million impressions in the first 30 days.
"We have put together a stellar campaign that will attract fans around the world," said Kevin Sullivan, President and Executive Producer at KevinSullyTV. "We wanted to create awareness through the power of 'storytelling' and engage the audience while keeping the message authentic and real."
"This is a venture that has never been done in professional wrestling," said Jeff Jarrett, CEO of Global Force Wrestling. "Daily on-demand docu-style content is truly where the future is heading. Understanding the audience and delivering what they want is what we strive to do."
Global Force Wrestling and KevinSullyTV also created a 30 minute pre-show airing now for free at GFWWrestling YouTube channel giving the fans even more behind the scenes insight and never before scene interviews before the Jan 4 event. GFW cable and satellite partners will also be airing the pre-show leading up to the event, as well as the Flipps app.
"Global Force Wrestling Presents: New Japan Pro Wrestling's Wrestle Kingdom 9" will air exclusively on pay-per-view in the United States live at 2 a.m. ET on Jan. 4, (4 p.m. in Tokyo). The four-hour telecast also will air in primetime in the United States at 7 p.m. ET on your pay-per-view provider, including Dish, AT&T U-verse, Comcast and Verizon. Fans can also watch via the Flipps app worldwide. Visit Flipps.com or download the app now.
Watch the introductory promo video here.
Advertisement