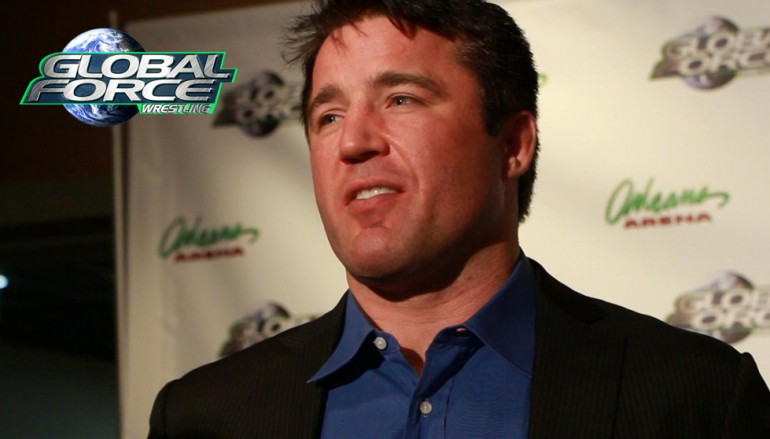 Chael Sonnen discusses his role in Global Force Wrestling
Former UFC Light Heavyweigh Chael Sonnen was recently interviewed by Dave Meltzer at MMAFighting.com and Sonnen spoke about his new role as an expert analyst for Global Force Wrestling and how the pieces fell into place for him to come to GFW. Sonnen, who also works for ESPN as an MMA analyst, spoke about his first conversation with GFW Founder Jeff Jarrett.
"I had Jeff on the phone, and he said, `I don't know who you are. I've heard of Dana White and I don't watch the product, but my Vice President, Kevin Sullivan, said you'd be great and I'm taking his word for it," said Sonnen. "That was before the Tokyo Dome show. We've been in contact ever since. As far as him landing the Orleans, and moving forward with the press conference, I found out six days, five days or a week before."
Sonnen is a long-time wrestling fan so he should fit right in at the broadcast table when GFW runs it's first television taping on July 24th at the Orleans Arena in Las Vegas. You can get tickets by clicking here.
You can read the full interview with Sonnen by clicking here.
Advertisement